I just returned from a lovely and much needed two week vacation to Europe. Specifically, my SO and I traveled between Paris, Turin, and Rome. This post is my journal entry that touches on the highlights of the trip. There will also be some (hopefully) useful tips to others looking to do a similar trip.
Getting there
Our flight from Seattle to Paris happened to occur three days before the North American summer solstice. As our flight departed around 1 PM, arrived around 8 AM, and took a path over Greenland we managed to avoid night for the entire flight. A very rare thing when traveling across the Atlantic from west to east!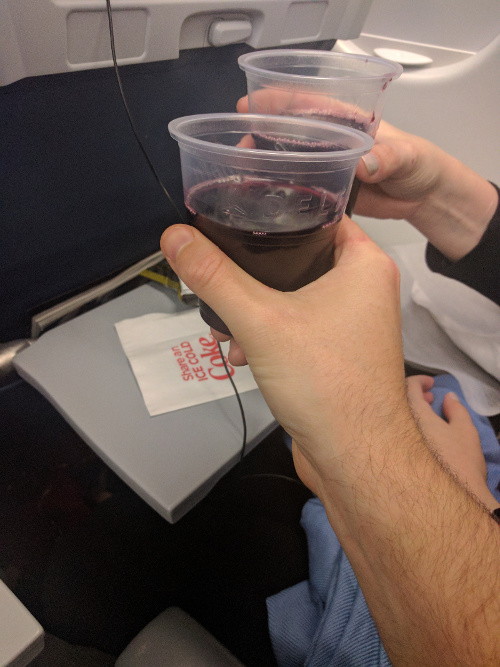 Cheers!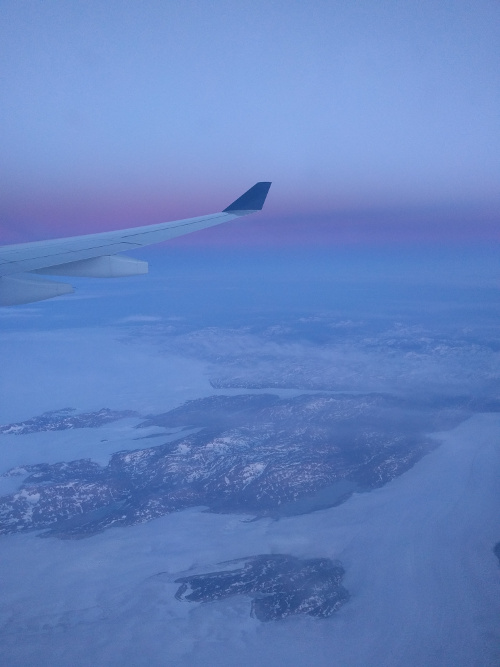 Greenland!
Once we arrived in Paris at CDG airport we were in for a three hour wait at immigrations. I believe this was caused by an unfortunate arrival of several international flights at roughly the same time. Next time I travel internationally I will take the time to apply for Global Entry.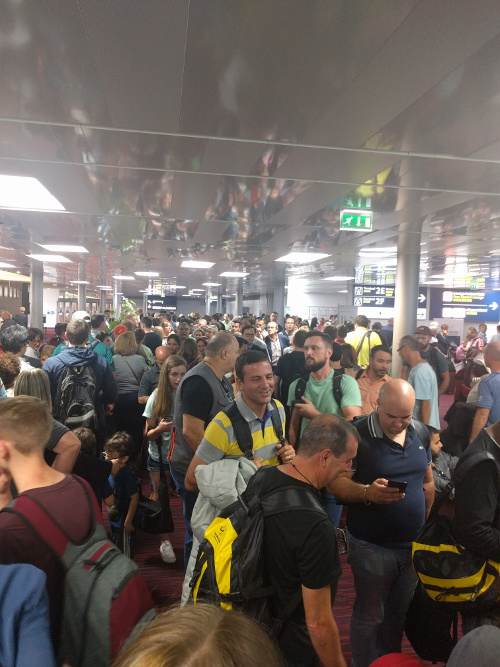 The immigration "line" at CDG
Three hours later, we were finally in Paris.
Paris
After settling into our Airbnb (and sleeping for about 12 hours) we were finally in Paris.
On day one we were still fairly jet-lagged but able to check out the Eiffel Tower, Arc de Triomphe, and enjoy a some cold beers to distract us from the record-setting heat wave that was sweeping through Paris. Did I mention we had neither AC nor fan in our Airbnb? I literally fell asleep clutching an ice pack from the freezer one night. To anyone arriving in a foreign destination during such a heat wave - expect every appliance store to be sold out of ACs. Amazon lockers are your friend!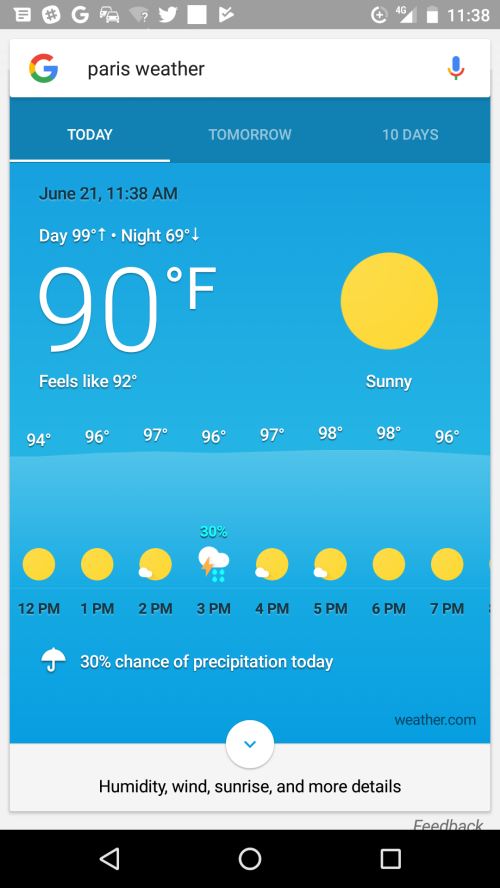 oh god no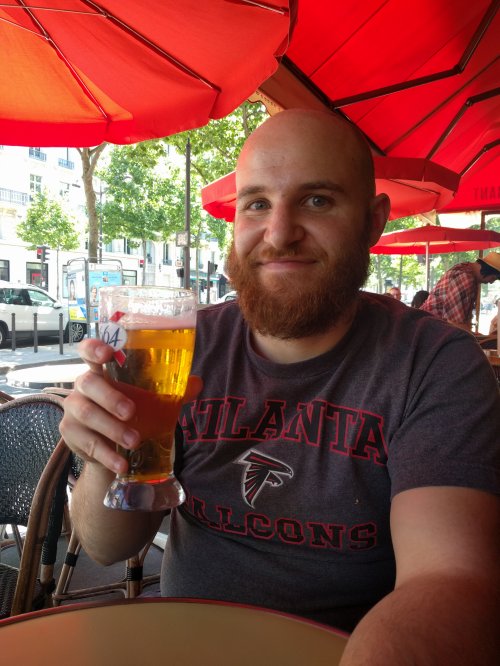 much needed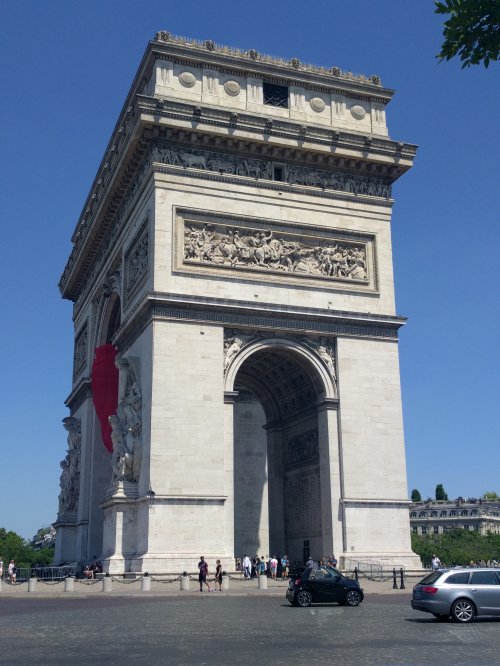 Arc de Triomphe
One of the things I most like about Paris is the dining culture. Every corner cafe seemed to take great pride in their food. There is no rush to push you out the door - in fact the wait staff are quite content to let you sip your espresso for hours (the phrase l'addition s'il vous plaît is your friend). Probably the best meal I had was an order of steak frites from Le Poincare Cafe. Unfortunately I believe there is no direct connection to Henri Poincare but I'm sure he'd have enjoyed the steak frites as well.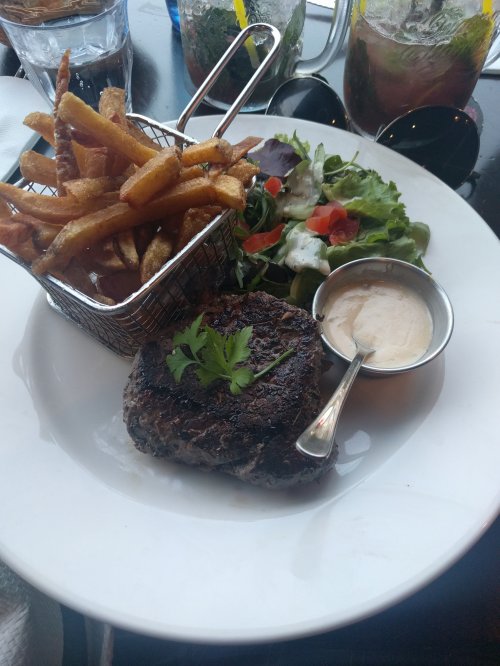 nom nom nom
Other highlights of Paris included a walk around (but sadly not inside) Notre Dame, the amazing stained glass windows of the Sainte-Chapelle royal chapel, and of course the ever cliche Eiffel Tower at midnight.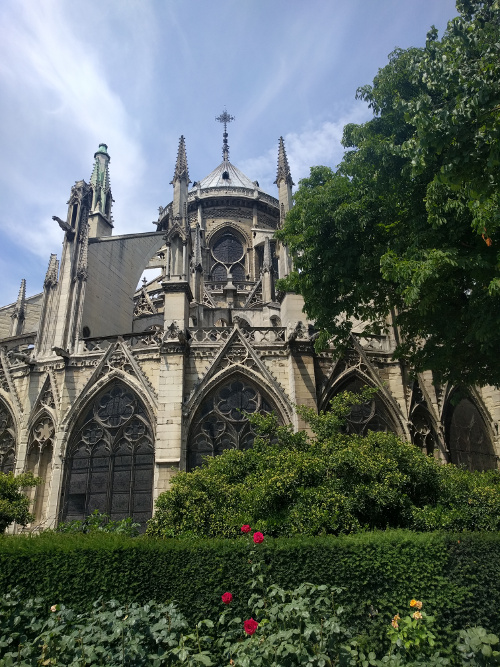 Notre Dame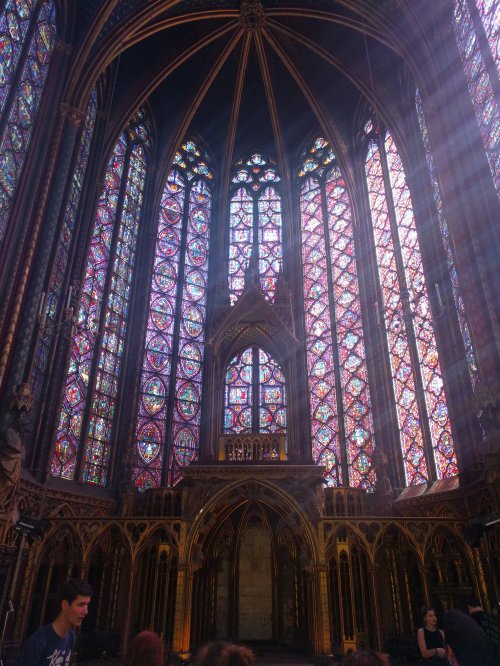 Sainte-Chapelle's stained glass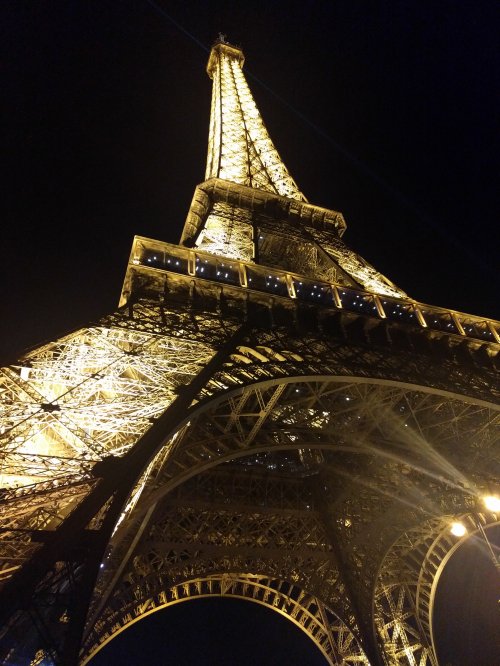 Eiffel Tower on a warm evening
We also checked out the Pantheon of Paris which is a neo-classical cathedral modeled after the Pantheon of Rome (which we also visited). Most impressively it serves as a burial place for many important French men and woman. Among those: Voltaire, Victor Hugo, Alexandre Dumas, and Marie Curie (who was Polish but I digress).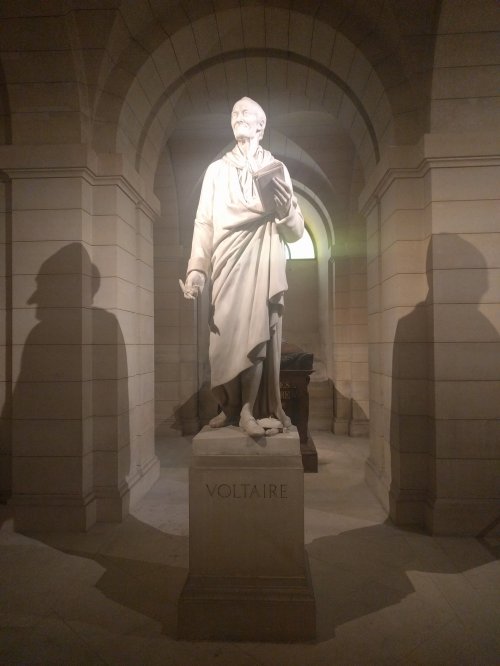 Voltaire
One of the final items on our Paris agenda was to check out Versailles. As I remember from visiting it in highschool, it lives up to the hype. It's a very easy 45 minute trip on the metro to the suburbs of Paris. I want to say it's impossible to screw up getting there but we somehow managed to take the train in the exact wrong direction. Google maps will set you straight. Once there it's difficult not to be amazed at how we (meaning humans) allowed most to suffer while just a small few got to live like - well - kings. I suppose some things don't change. If you visit be sure to amble around the ridiculous gardens and consider having lunch (or a drink) in one of the small cafes.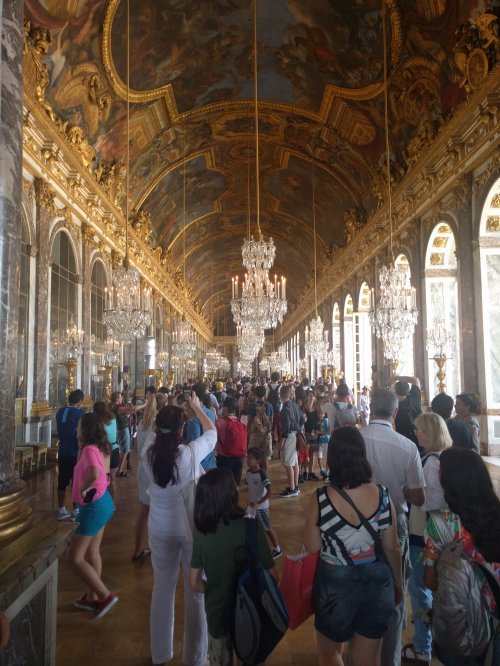 Versailles' hall of mirrors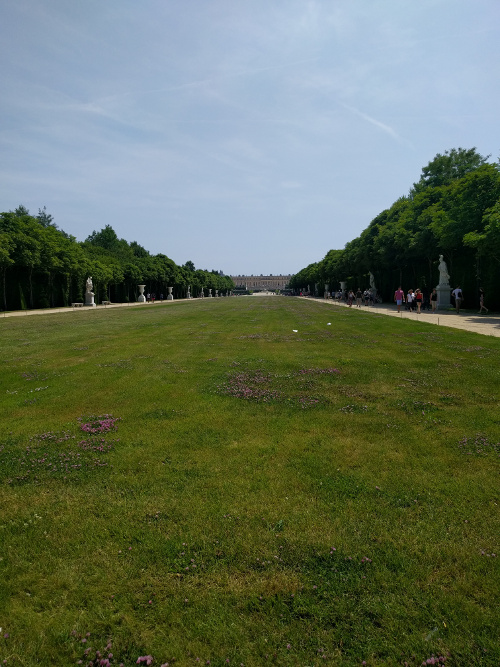 Versailles' gardens
And lastly, what trip of Paris could be complete without a trip to the Catacombs? Basically, you walk around underground and see a whole lot of bones. Fun to see once but that'll probably be enough for a lifetime for me. Do yourself a favor and buy the tickets online. We were able to skip the huge line and pick up our tickets in a nearby tobacco shop.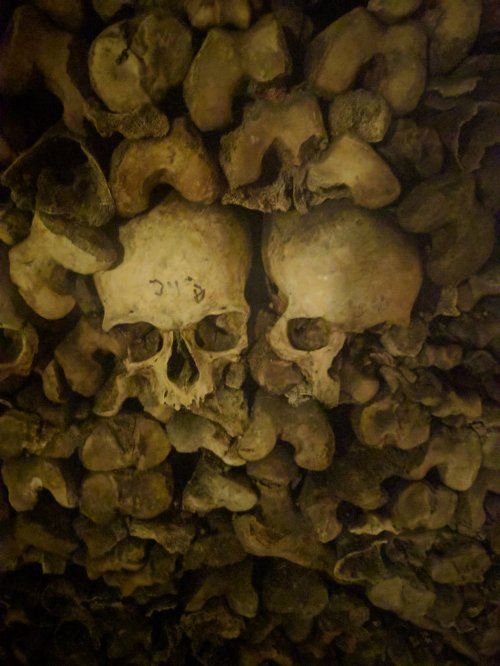 Catacombs of Paris
Turin
To be honest our main criteria for going to Turin were
it's 1/2 between Paris and Rome
it's easily accessible by high speed rail
I've never been
We were also looking forward to visiting somewhere with fewer tourists than Paris and Rome. Our three days there were an excellent chance for us to explore a cool city without too many specific destinations in mind.
One of the main attractions of Turin is its world-class Egyptian Museum which is something you might not expect to find in northern Italy.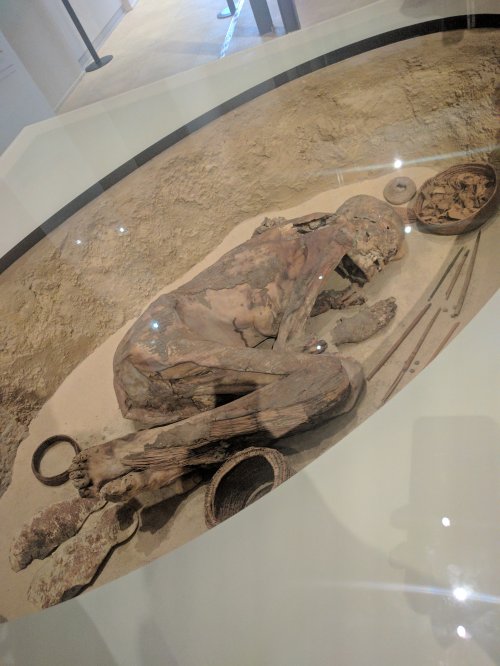 Mummy
Another thing we noticed in Turin (and to a lesser extent, Rome) was that often after dinner we'd be allowed to help ourselves to all the Limoncello we could drink. For me that's about half a shot (think melted jolly ranchers with vodka). Still, a lovely gesture.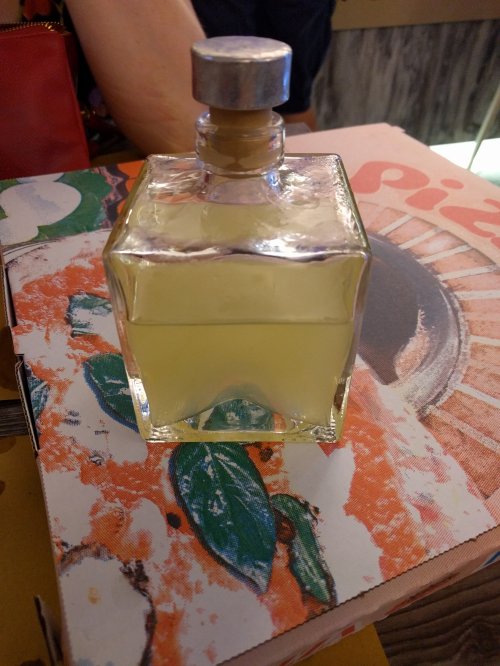 Limoncello, gratis
Turin delivered on exactly what we wanted, a low key place to enjoy some amazing food and beautiful views of the alps. Ciao Turin, until next time.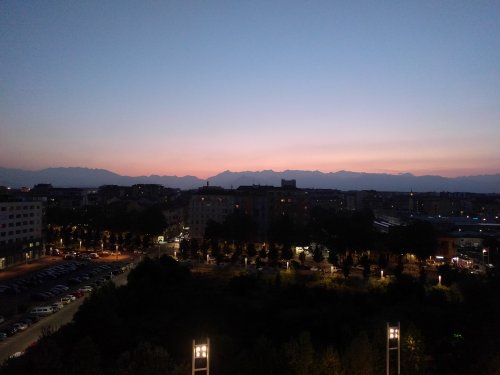 Addio bellissimo Torino
Rome
Finally we arrived in Rome after a scenic five hour train journey through northern Italy (Turin -> Milan -> Bologna -> Florence -> Rome). As expected, Rome in the height of summer was overflowing with tourists. Eating at some of the restaurants in Rome felt more like eating at the world's best Olive Garden (many, many Americans).
Stop one was an evening trip to the Trevi Fountain. You can almost see the amazing Baroque fountain through the teeming mass of humanity. I do have a better picture than the one below but I think this one does a good job of showing what were up against.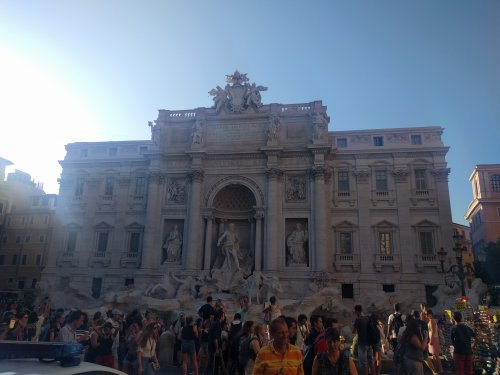 Tourists (and the Trevi fountain)
It's also worth mentioning I happened upon the best Carbonara of my life at a random restaurant near our place. Sadly I don't remember the name of the restaurant, I'd love to give them a shout out.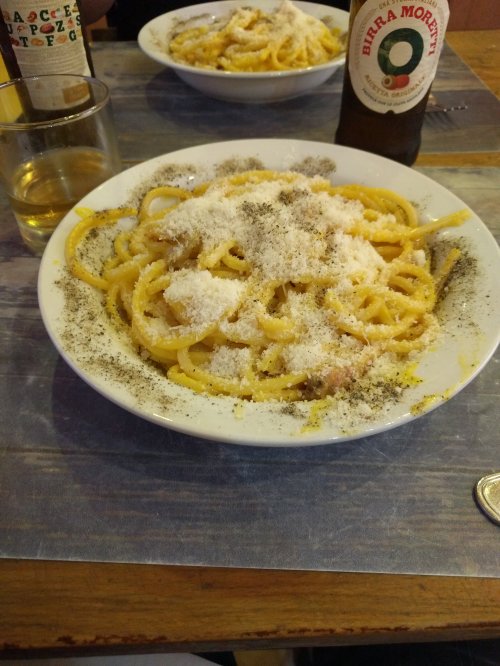 nom nom nom
One of the most fantastic things about Rome is how often you stumble upon some amazing statue, ruin, or cathedral. The entire city is essentially a museum. For instance, I have no idea what the statue below is. It was in a square we decided to stop and have lunch in.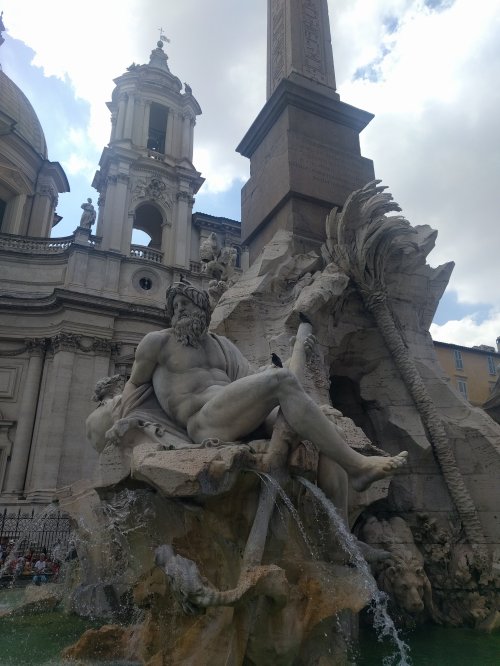 Something amazing
Next up was the Pantheon, a Pagan temple which was converted into a Catholic church in medieval times. A staggering bit of architecture to have been built around 100 AD and a reminder of how people, cultures, and religions have changed over the millennia.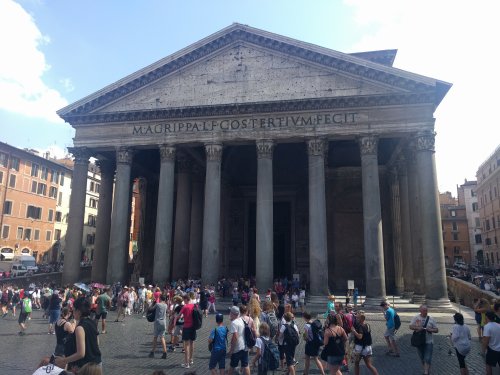 The Pantheon
Of course, no trip to Rome would be complete with a visit to the Colosseum, Forum, and Palatine Hill.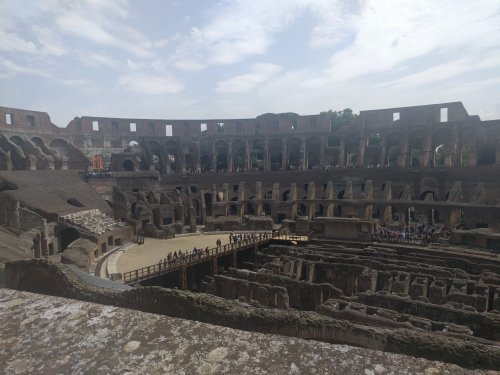 The Colosseum
Annoyingly there was some kind of contemporary art exhibit inside the Forum. It looked pretty silly to my untrained eye (but I'm not exactly a connoisseur of high art). I have to say, putting your art exhibit alongside the architectural and historical marvels of the Roman Forum is a recipe for disaster.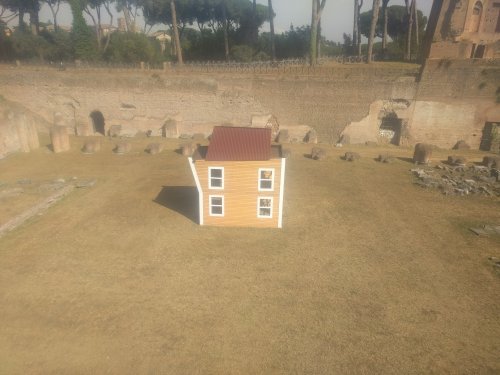 Uh
The last stop on our trip was to the Vatican. Sadly (stupidly) we happened to visit on the one weekday of the month on which many of the attractions were closed due to the Feasts of Saints Peter and Paul. So really all we got were some shots of St Peter's Square.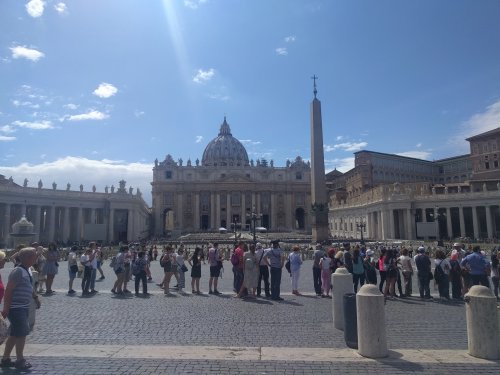 St Peter's Square
One Vatican pro-tip, there are two post offices which are easily accessible to the public. One is a building on the right as you enter the square. This was closed when we arrived, likely due to the holiday. The other was a trailer on the left as you enter the square, this one was open to the public. The Vatican postal service is rumored to deliver mail more quickly than the Italian post and their stamps are much cooler.
Finally, our trip came to a close - but not without some hiccups. Our Airbnb was burgled although miraculously almost nothing of value was stolen (including our passports). Our air travel back was somewhat interesting because we booked it through two different airlines (Alitalia from Rome to Amsterdam, Delta from Amsterdam to Seattle). Fortunately our checked bag made it to SeaTac.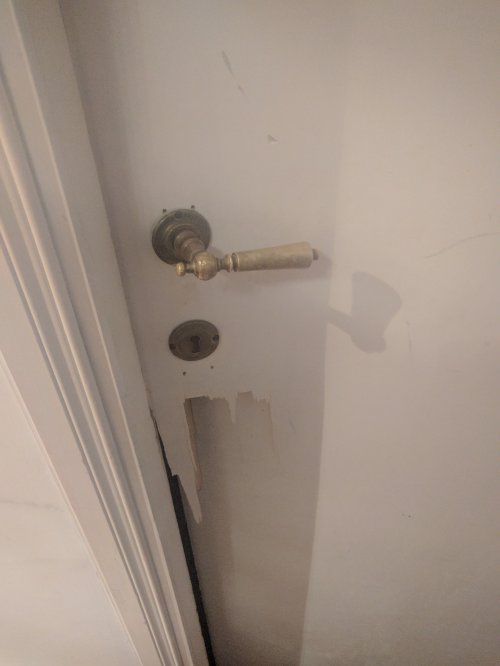 This is what a kicked in BnB door looks like
All and all, a fantastic trip. A few bits of advice to anyone planning a similar trip
Buy a simcard like this for your trip. It'll make everything easier and they're pretty cheap to refill if you need to.
BnB's might be a tad easier to break into than hotels. I still think it's a worthwhile tradeoff but consider taking extra precautions to store your valuables.
Most (all?) Italian outlets work just fine with the two-prong plugs used in the rest of Europe. You don't need special plugs, despite what you read.
Cash is still king in Italy. Cards are annoying to use most places.